I don't believe I formally introduced myself. My name is Robert and I'm a 26 year old student/freelance game designer.
I am hoping to earn some income by assisting others in creating art assets for their games. I can do pixel art, textures, 3d models, animation and generally emulate almost any style you're looking for. My favorite thing to do in my free time is mess around with old school raycast engines that I collect as a hobby. (Source code, books, games, ect.) The picture below represents a small portion of my most recent work created in the last 6 years.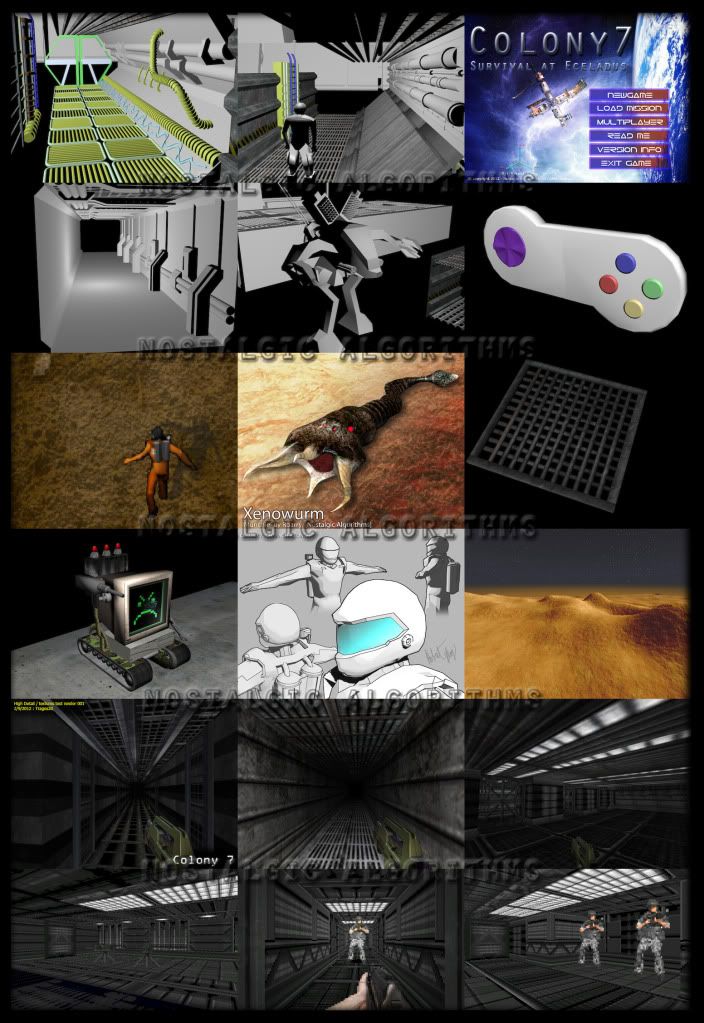 My main project right now revolves around an idea which originated as a board game. Making the jump to PC I changed quite a few things. The gameplay will be reminiscent of an old dos game titled: Ultrabots (Xenobots) but with a more modern RTS/FPS type feel. The alpha shot here is very pixelated, once I find a way to rework the engine the art will have a nice high res look.
Colony 7 - Mode 7 MMF2 Prototype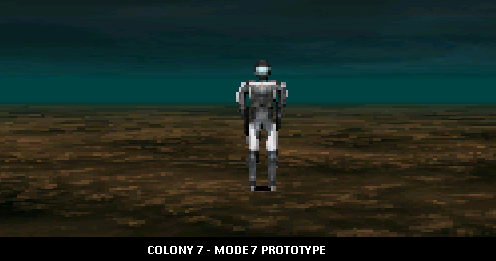 http://en.wikipedia.org/wiki/Mode_7
Is anyone here experienced with Multimedia Fusion 2 or Mode 7? I am not against switching over to Gemix studio if someone is willing to donate time to help me develop this. Willing to trade art for coding. (Paid work is also a possibility)